Finish in 1 year. This program is designed for working professionals and can be completed online from anywhere.
MASTER'S DEGREE IN
INVESTIGATIONS
Submit the form below to receive details on concentrations, the application process, tuition, and financial aid.
Advance in the field of Investigations.
The Master of Science in Investigations programs unite the University of New Haven's renowned academic expertise in criminal justice and forensic science to prepare you for a career as an investigator in both public and private organizations. You'll advance in your field and learn the principles and techniques used by the best.
Investigations is a broad topic area. To get the most from your master's degree you can choose from three exciting degree programs to find the one that best suits your needs
Choose which Investigations program is the right fit for you
The University of New Haven offers various pathways that represent major categories of employment for investigators and are designed to prepare you to enter or advance in several exciting career paths.
MS IN INVESTIGATIONS
The online Master of Science in Investigations is the first degree of its kind in the nation. We offer two areas to focus your studies: Criminal Investigations and Financial Crimes.

Criminal Investigations Concentration
For those in law enforcement, this concentration will prepare you to help solve crimes and to be a greater asset to your law enforcement team.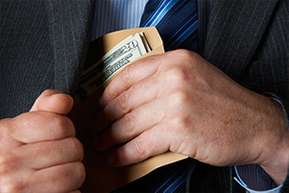 Financial Crimes Concentration
Combat all forms of financial crime. Prepare for careers investigating fraud, organized crime, corporate security, money laundering, loss prevention, and more.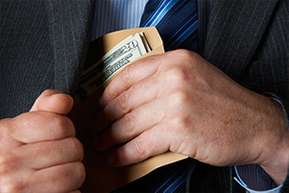 MS IN DIGITAL FORENSIC INVESTIGATIONS

The online Master of Science in Digital Forensics Investigations provides students with fundamental and advanced knowledge of the evolving field of digital forensics. Students will gain insight and in-depth understanding of key concepts in investigations, including those used by investigators in the field and in the laboratory, addressing digital-based evidence. Students will learn and understand the unique techniques and forensic tools used in performing investigations, with specific focus on investigations involving digital devices and a wide array of sources of data that may be encountered today.
MS IN HEALTHCARE FRAUD, WASTE, & ABUSE (FWA) INVESTIGATIONS

The online Master of Science in Healthcare Fraud, Waste, & Abuse (FWA) Investigations provides students with background knowledge of and requisite insight into one of the fastest-growing areas of white-collar investigations. Students will learn and understand the unique language and landscape particular to healthcare FWA investigations, with a focus on the schemes causing pervasive fraud; the techniques used to identify perpetrators; and how the law enforcement, regulatory, and commercial communities work to uncover and prevent healthcare fraud.
MS IN CYBER THREAT INTELLIGENCE AND FINANCIAL CRIMES INVESTIGATIONS

A master's degree in Cyber Threat Intelligence and Financial Crimes Investigations will strengthen your earning potential, make you a more valuable team member and also create opportunities to move into greater leadership roles. Speak with our advisors about how you can 'build your own degree' to maximize your potential and knowledge.
MS IN ANTI-MONEY LAUNDERING AND COMPLIANCE INVESTIGATIONS

With our M.S. in Anti-Money Laundering and Compliance Investigations program, you will develop the high degree of financial acumen needed to recognize clues to a crime when you see them, the different ways money can go rogue, the ability to trace its movements, and the leadership skills to head up an investigations team to bring it all out into the open.
CHARGER SPOTLIGHT
Emma Mak
'19 M.S. Graduate
"I came to the University of New Haven to strengthen my knowledge and skills in financial crime investigations, criminal justice, national security, and digital forensics investigations. I believe, as an auditor, I should be better equipped with extensive knowledge of various types of financial crimes. Learning and challenging your perspective is a constant process. What started as a desire to learn, became a passion, and a call to service my current and future employers."
CHARGER SPOTLIGHT
Lauren Balestrieri
'17, '18 M.S. Graduate
"The University gave me the tools to be proactive with not only my degree but with my future career goals. I was able to land my dream job working full-time for the Department of Justice right after I graduated, and I plan to be there for the rest of my career." 
CAREER OPPORTUNITIES WITH A MASTER'S IN INVESTIGATIONS
Our graduates are prepared to work in
prestigious government agencies, such as:
Secret Service
Federal Bureau of Investigations
Department of Justice
Department of Homeland Security
City and State Police Departments
Postal Inspection Service
Our graduates are also prepared for
numerous private careers, such as:
Financial Crime Investigators
Forensic Computer Examiners
Financial Crime Specialists
Professional Investigators
Private Investigators
Technology Crime Investigators
BENEFITS OF THE PROGRAM
Engaging, professionally-oriented courses enriched with field applications and case studies.
Renowned faculty with expertise in each concentration
In-depth case studies prepare you to solve complex challenges.
Year-round courses are offered online and can be completed anywhere for your convenience.
You can progress at your pace with courses offered over the full semester and summer terms, and some accelerated short courses. You can complete all 30 credits in as little as a year.
No GRE is required for admission.
The US Bureau of Labor Statistics
reports that detectives and criminal investigators earned an average annual salary of $86,280 as of 2022.
WHAT YOU'LL LEARN IN THIS DEGREE
A superb academic foundation with a strong research component and practical investigation skills.
Housed in the Lee College of Criminal Justice and Forensic Sciences, this program combines esteemed faculty from our Forensic Science, Criminal Justice, and Legal Studies departments.
30 graduate credits are required to complete the degree, which integrates three disciplines into a comprehensive education in the highly specialized area of Investigations.
As a graduate of this online program, you will learn:
Standard investigations policies and procedures
To use tools and tests employed by forensic scientists
Legal issues related to investigations
Managing investigations and investigative functions
Specialized types of investigations
Emerging research on the most effective investigative techniques
Nationally Recognized Excellence